In a collaboration with oil design Amsterdam we made these pop posters.
Beale Street Audio is owned and operated by The Fulmer Companies based in downtown Memphis Tennesse. We are a 3rd generation family owned business established in 1919 by Arthur Fulmer. We have deep roots in the audio industry for over 50 years.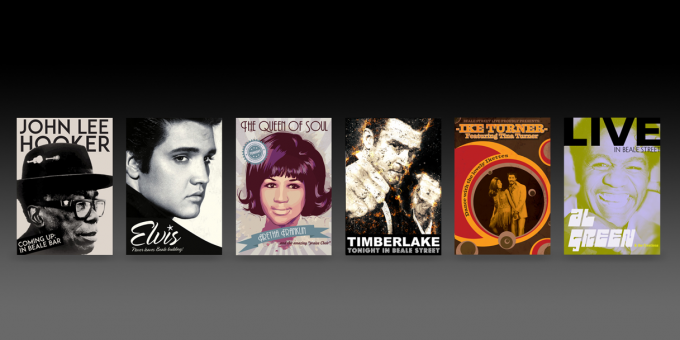 Check out more of these kind of artwork projects by You're On!
oil.
Personal contact is still a powerful means of communication. If you believe that, then oil designs and organizes the environments that optimize the contact moment with your target group. In all commercial and cultural places where people meet.
If you think the click between people is as valuable as the click of a mouse, oil develops a multimedia concept based on offline and online. Because we believe in the future of that combination. If you think that live communication only appeals to emotions, then we show you that our concepts also have a rational side. Because oil knows that live communication can be affective and effective at the same time. oil is characterized by genuine interest, by solutions that are never superficial. Through smart designs, based on curiosity and open-mindedness. By simplicity, based on depth. Hence the name oil. Because digging deeper yields more valuable sources than you find on the surface.